Do I need a Survey when I buy a Home? What about if it is in a Subdivision?
Posted by Jon Karlen on Friday, October 27, 2017 at 5:30 PM
By Jon Karlen / October 27, 2017
Comment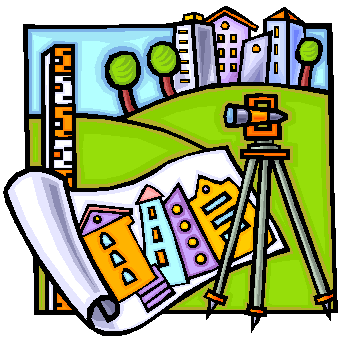 If you are like most persons, the obvious answer to "Do I need to get a survey?" is: "I'm buying a house in a Louisville subdivision, I don't need to get a survey. I'd rather save the $250-400."
But, what is always obvious, isn't necessarily correct.
In October 2006, we represented some clients that were purchasing a home in an established and fairly affluent neighborhood that felt similarly. Upon our insistence, they finally relented and ordered a staked survey for the home they were purchasing.
The surveyor found that even though the home owner had gotten the proper permitting to construct their all brick $30,000 free standing garage, the current owner of the property had never gotten a survey either to mark the utilities.
And they found a big surprise: the garage was built directly over the Louisville Gas & Electric as well as Metropolitan Sewer District easements. And as such, those utility easements granted them the right to demolish the garage if they so desired to service their utilities.
We were then able to renegotiate the purchase price on the contract, as well as get some written assurance from those 2 agencies to amend their easements to not demolish the garage.
John Borders of Borders & Borders real estate closing attorneys was involved in this transaction, and it provided inspiration for an article he wrote for the Greater Louisville Association of Realtors Realtor Direct newsletter that I am publishing with his permission here:
Surveys—What You Need to Know!
One of the most common mistakes made by home buyers today is failing to have a survey performed on the property prior to purchase. Surveys reveal the dimensions of the lot and the placement of easements and building limits. But most importantly, they also disclose whether the improvements (house, garage, pool, drive, etc.) encroach upon the neighboring properties, building limits, or easements.
Prior to 1997, nearly every lender required at least a mortgage inspection (a "shortened" form of a survey) on a property before making a loan. The lenders wanted to make sure that their investment was protected from claims made as a result of encroachments. Then something dramatic (and virtually unknown) happened that allowed lenders to be protected without the performance of a survey: all the major title companies decided to insure over (i.e. grant coverage even with) survey defects for the lender's title insurance policy. That meant that, when a garage encroached into a M.S.D. easement, for example, the lender would have protection against that type of claim. If M.S.D. forced the removal of the garage, the lender's interest would be protected. But unfortunately, even if a buyer purchased an owner's title insurance policy, the buyer would not be protected against that claim. Even though the title insurance policy companies removed the survey exceptions on the lender's title insurance policies, they did not remove these exception on owners' policies.
When lenders stopped requiring surveys, buyers stopped ordering them. The GLAR contract was amended to encourage surveys but buyers continued to purchased properties without them. Today, surveys are rarely performed on residential home purchases. Back before 1997, we dealt with 2-3 encroachment issues a week in our office. Now, we see almost no encroachments. Is that because the encroachments have disappeared? Obviously not. It's because, even though they exist, nobody is discovering them. The only way to know if your buyer is purchasing a property with a deck encroaching onto an easement, a driveway encroaching onto a neighbor's property, or a house built over a building limit, is by having a survey done. Simply put, if your buyer buys a home without a survey, she may be buying a home with one or more of these problems and never realize it until she attempts to sell it.
Buyers' agents should recommend that their clients purchase staked surveys or, at least, mortgage inspections. While mortgage inspections aren't perfect as no stakes are placed into the ground and not all corners are located, they will at least usually reveal whether there are encroachments. If the buyer doesn't purchase a survey or mortgage inspection, and if an encroachment exists, the buyer may have an unmarketable piece of property. Or, she might have to pay to remove the encroachment. On the other hand, when the survey is performed prior to closing, the buyer can require the seller to address the issue. And if it is an irresolvable issue, the buyer can void the contact. Without a survey, the buyer assumes the risk of these potential survey defects.
When I teach first-time homebuyers, I recommend that they purchase stakes surveys. But I also tell them that, if they can't afford a staked survey, they should at least purchase a mortgage inspection. And if they can't afford a mortgage inspection, I recommend that they not purchase a house until they can afford to protect themselves adequately. I recommend the buyers' agents make the same recommendations to their clients.
Article Contributed By: John D. Borders, Jr. 502-894-9200
Borders & Borders, PLC, 920 Dupont Road, Louisville, KY 40207
Put our team of Louisville Realtors to work for you. We want to provide you with the best in representation. Contact us today!