Louisville Golf Homes and Neighborhoods
Posted by Jon Karlen on Friday, October 27, 2017 at 4:56 PM
By Jon Karlen / October 27, 2017
Comment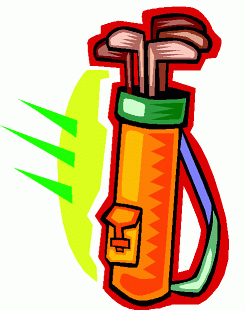 We've received a few requests regarding the various Louisville Golf Country Clubs that are available in the area, so thats what today's article is about. We'll start off with some of the more pricey and work our way down. So here we go with just a few:
Valhalla Golf Club – Its a golf country club. Period. There are no tennis courts, and no swimming pools. It does however offer a cozy club house, but its bread and butter is golf. But, there is something to be said for specialists. Valhalla is playing host to the 2008 Ryder Cup later this year. Its initial membership fee is $50,000+* (*estimated, but its probably more), and has a monthly membership fee of $500. Membership is fairly exclusive. There are only approximately 250 regular members of Valhalla, and becoming a member can be reminiscent of applying to get in a good college: it can take up to a year to gain acceptance on the application. The golf course is always in top notch shape, and offers some of the most challenging courses in town. This course was designed by Jack Nicklaus and was constructed by the Gahm family from Louisville KY. The PGA of America has owned the course since 2000.
Lake Forest - This golf community features its own golf course, plus its just a short drive from Valhalla allowing Lake Forest residents to potentially golf within minutes at either location.
Hurstbourne Country Club – The membership fee to join is $28,000. And it has monthly dues of $375. Lots of amenities for persons to enjoy beyond golf, include swimming, tennis and the clubhouse contains a restaurant for dining.
Hunting Creek Country Club – The membership fee to join is $24,000. The country club offers swimming, tennis, as well as a restaurants for dinning.
Persimmon Ridge – Their initial membership fee is $1,000. And they have monthly dues that range from $235-$320. Various amenities beyond golf include a clubhouse and one of the areas more fun courses to play.
Wildwood Country Club – To join, its $6,000. Monthly membership dues are $240-$390. Lots of amenities include golf, swimming, tennis, and a clubhouse with restaurant dining.
Polo Fields Golf and Country Club – Their initial membership fee ranges from $4,000 to $6,000. The monthly assessment runs $198-$293. They offer golf, swimming, tennis, and a clubhouse with a restaurant.
There are a lot of opportunities if you are considering joining one of the many Louisville Kentucky Country Clubs.
For those, however that are looking to play golf on a budget, you can get in a good round at the Long Run Golf Course – it remains a consistent favorite by many. It costs approximately $13.75 for a round on that course. To search the entire metro area, please visit Louisville KY homes for sale.
NOTE: Prices are accurate as of 2008.