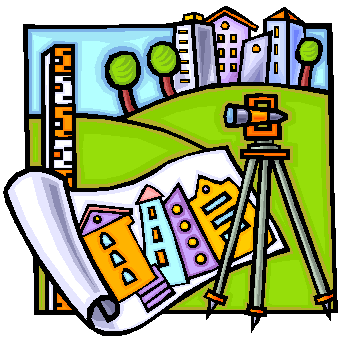 If you are like most persons, the obvious answer to "Do I need to get a survey?" is: "I'm buying a house in a Louisville subdivision, I don't need to get a survey. I'd rather save the $250-400."
But, what is always obvious, isn't necessarily correct.
In October 2006, we represented some clients that were purchasing a home in an established and fairly affluent neighborhood that felt similarly. Upon our insistence, they finally relented and ordered a staked survey for the home they were purchasing.
The surveyor found that even though the home owner had gotten the proper permitting to construct their all brick $30,000 free standing garage, the current owner of the property had never gotten a survey either to mark the utilities.
And they found a big surprise: the garage was built directly over the Louisville Gas & Electric as well as Metropolitan Sewer District easements. And as such, those utility easements granted them the right to demolish the garage if they so desired to service their utilities.
We were then able to renegotiate the purchase price on the contract, as well as get some written assurance from those 2 agencies to amend their easements to not demolish the garage.
John Borders of Borders & Borders real estate closing attorneys was involved in this transaction, and it provided inspiration for an article he wrote for the Greater Louisville Association of Realtors Realtor Direct newsletter that I am publishing with his permission here:
Surveys—What You Need to Know!
One of the most...